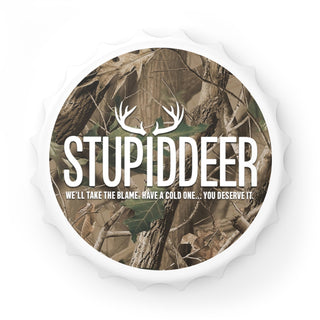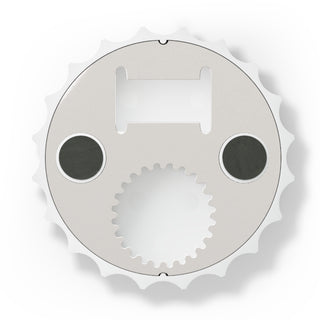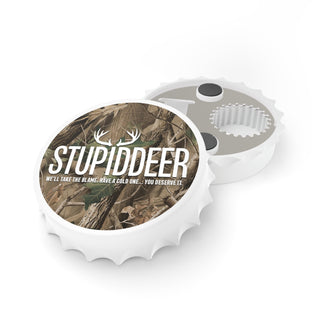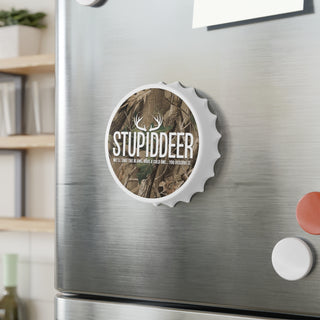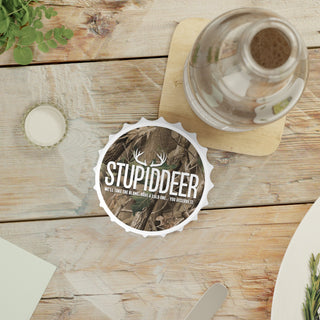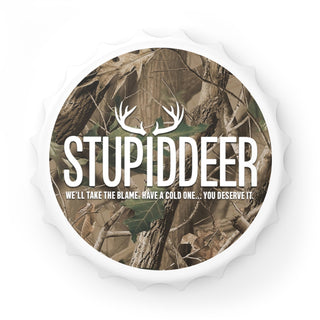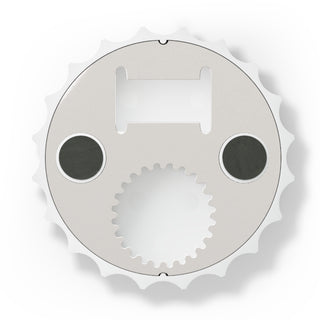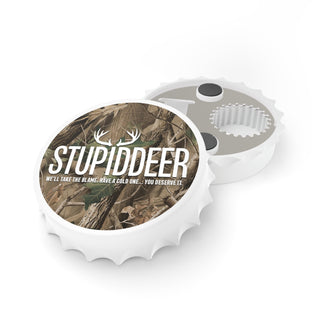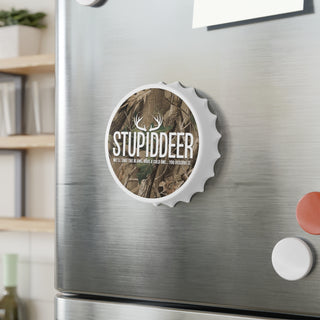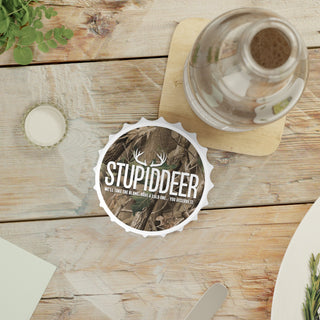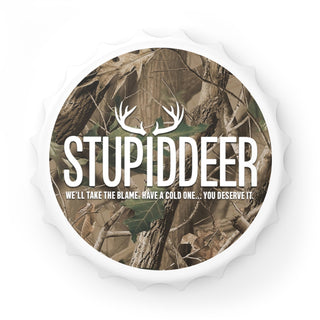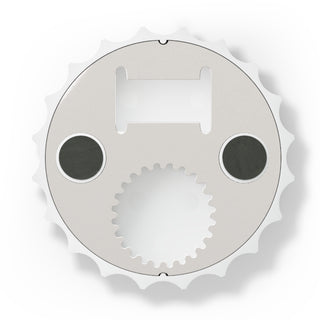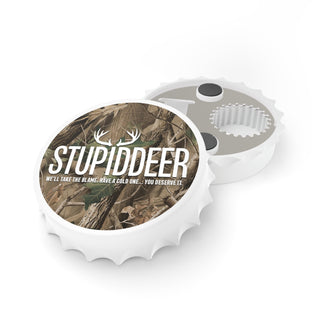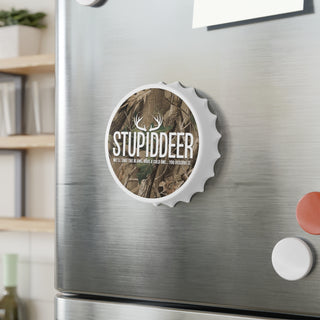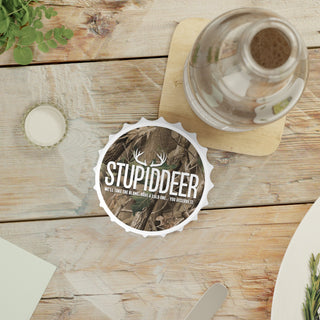 StupidDeer Bottle Opener
Bottle openers are designed to make our lives easier, and that's just what this custom opener does - but with more style. Equipped with a handy magnetic back, a unique bottle cap shape, and two different mechanisms for opening bottles, this has it all.
Plastic exterior with a metallic bottom
Magnetic back
Bottle cap shape
Two different opening mechanisms
Matte finish
This Item Ships Separately
Tell more about your product, add care instructions, country of origin, or manufacturer information.